Join Us! The Fit Forward 6 Week Ladies Only Transformation Is For You.
Starts Next Monday! | Happening Exclusively At CrossFit North Phoenix
The Fit Forward Challenge is 6 weeks of like-minded people coming together 3 times per week to build better bodies and better habits to support fitness and health forward into the future. To be specific… we want you to come away from the program empowered with the knowledge and support system you need to create the body and lifestyle you really want for yourself. It's about saying "yes" to yourself. You've denied yourself the body you want for too long and it's time to get after it.
The workouts are CrossFit style… meaning high intensity, constantly varied interval training designed to get you out of your comfort zone and into that place where all positive change occurs. Don't let that scare you. Everything we do will be completely doable by all ages and skill levels. The movements will be tailored to meet you where you are. Take advantage of the Fit Forward Challenge and experience our ass-kicking, fat-blasting workouts that will finally reveal the best version of you!
Schedule
Monday, Wednesday, Friday
Make Up Day: Saturday
Class Time: 9:00AM
Facility
CrossFit North Phoenix
2501 W Behrend Dr #29
Phoenix, AZ 85027
Here's Who We Are Looking For
You are female: All Ages, Shapes, Sizes, and Fitness Levels… No Dudes Allowed!
You are willing to come to our facility 3 days per week. We have a high energy, positive vibe that is infectious and will keep you going hard!
You are willing to take before and after photos to document your success.
You are willing to commit to the entire 6 weeks. We want you to be here throughout so that you have the best results possible.
You are disciplined enough to commit to our nutrition plan. This is cruical. Our program is tried and true, but will only work if you work it!
You are ready to leave the ego at home and come in ready to work hard… although humbling, we honor the work by giving it our focus so that you attain your goals.
You must be committed to your change. No one can do this for you. We will be there for you every step of the way, but if you want to remain in your current state we cannot force you to change.
You are energized and at your best self when you are given proper support and encouragement. Not all feedback is easy to hear. If you are honest with yourself and others though, it may be difficult it will give you the tools for your best result.
You are seeking weight loss, weight gain, muscle tone, or a group of like-minded individuals who want you to succeed!
You are willing to respect the gym rules and culture. We've designed them to give you the best workout experience out there.
IT'S OK… REALLY.
The Fit Forward 6 Week Challenge is designed for All Body Types and Fitness Levels!
You do not need to be in good shape to start. Our program and coaches will meet you where you are and work with you to advance your goals and movement quality no matter what. Everybody has a different starting point and as a result will have a different end point.
If your goal is to lose weight, increase muscle tone, or simply make new friends who can help you on your fitness journey, you would be looking for different things than a person looking to gain muscle mass or train for strength specific activities. We will meet you where you are so we can help you achieve whatever goals you personally have set.
Results Based Methods And Practices Paired With A Coach Who Will Hold You Accountable To Your Stated Goals In A Fun Encouraging Environment!
One On One Time With Your Coach To Guide You And Help You Set Goals.
6 Weeks Of Classes, 3 Days Per Week.
Before And After Body Analysis To Gauge Your Progress.
Done For You Workout Programs.
Nutritional Guidance And Accountability.
Access To Meal Plans And Recipes To Keep You On Track.
Personalized Advice On Making Positive Changes In And Out Of The Gym.
Beginner / All Skill Level Friendly Programming.
Judgement Free Environment Where You Can Focus On Your Goals.
Fit Forward Tee Or Tank, Journal, And Goodie Bag.
Top Challengers Have A Chance To Win Prizes And A Free Month Of CrossFit.
If you've priced trainers, workout programming and nutrition programming specifically designed for you, you know it can run well upward of $800 per month. Yet, we've designed the Fit Forward 6 Week Challenge to give more people access to quality fitness and nutrition programming that will make a difference in their lives.
You get everything listed above…  all your programming, customized fitness and nutrition coaching, one on one health and wellness advice as well as a supportive, fun group setting designed for your success all included in your
One Time Payment of $197.
The Fit Forward 6 Week Challenge Is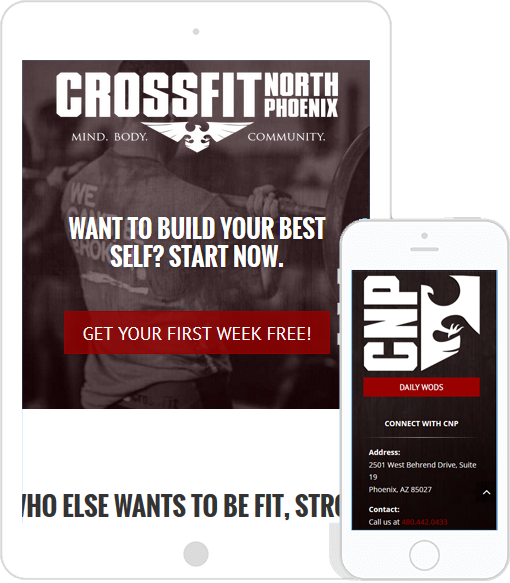 Overweight Population

40%

40%

Heart Disease Population

50%

50%

Diabetes Population

10%

10%

Population That Can Improve Their Health

90%

90%
Be Part Of The Solution
With so many people in North America in questionable health and not taking care of their most important asset; their body. We want you to join us and become part of the solution. It's not complicated… We eat better, move more, and generate positive results. And, with you on board, we can help spread that message. Join Fit Forward today and become part of the solution!
Your Success Starts With A Decision

No More Waiting… Apply Today