The Founders Membership Sold Out
But, You Can Still Get Access To Our Facility... Scroll Down.
Why Pay $169 Or More Per Month
When You Can Join CNP For Only $33 Per Week?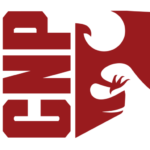 For a very limited time, you can become a Founding Member of CrossFit North Phoenix for only $23/Week and get unlimited CrossFit classes! This membership is now sold out!

BUT, you can STILL become an early Member of CrossFit North Phoenix for only $33/Week and get unlimited CrossFit classes! This membership gives you small class sizes, highly engaged coaches to help you every step of the way, and a CrossFit Community you'll love… And, the most important thing of all: RESULTS.

How Can CNP Do This?
It is simple really… We are a growing Crossfit Box (aka gym) with owners who understand that it is important to invest in creating opportunity for every member of our community to work to achieve their best and highest level of fitness. So, we make high end fitness affordable and build family and community around what we do in the gym. Our space has everything we need to get you the fitness results you're after without spending a fortune on rent. That keeps us highly competitive in the market and overhead relatively low. You get the savings in the form of great Training, Nutrition, and CrossFit Membership rates!
When Will This Rate End?
No way to know, maybe today… maybe next month. It all depends on how fast we grow. We have a number in mind, and when we hit that number the price will immediately go up for Unlimited CrossFit to new members! So move now!
Why CrossFit North Phoenix?
CrossFit is proven to be one of the most effective training programs in use today. And, in addition to H.I.I.T. sessions, we are building a training community around Spartan Races or Obstacle Course Racing (OCR). We've found these to be great for training goals and overall athletic development. These modalities are tested and true. If you don't see results that better your body and your mentality, it would only be because you haven't attended a session or haven't done the work. So get on in here and the community of welcoming family we have here will be proof of the rest. Seriously.
To Learn More… Call/Text Us At 4804420433, Or Use The Form Below To Reach Out With Any Questions!