Let's Talk Training
Knowledgeable CrossFit Trainers Are The Difference

Training in the world of CrossFit is something I have always enjoyed. Being fit, active, and healthy are a huge priority in the Military, but it all translates to everyday life and creating a lifestyle of longevity and wellness.
Eleven years of my life I spent active duty in the Air Force. I was a logistics planner for 6 years, then Special Agent for the AFOSI for 6 years. Currently I'm still in the reserves as an Agent when activated and I am working to earn my Health Solutions: Healthy Lifestyle Coaching Certification.
Now, I operate as a proud momma! My husband (who is also military) and I have a 1.5 year old little girl named Evee. She is the reason I left active duty military for active duty motherhood.
I love Olympic Lifting style workouts and long chippers! And, if you're ready to move your body and elevate your fitness, I'd love to see you in one of my sessions!
Best,
Emily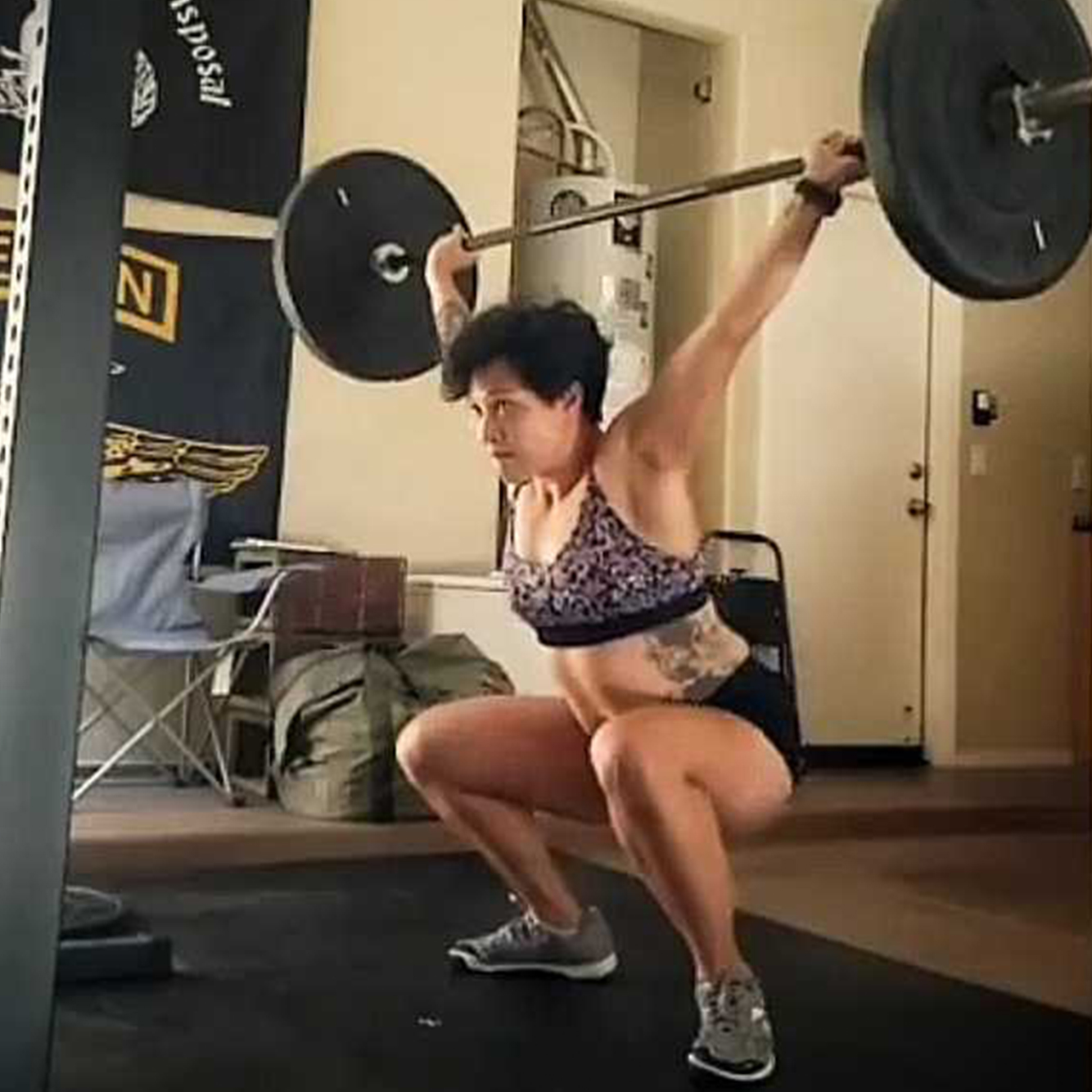 Certifications / Qualifications
CrossFit Level 1 Trainer
OPEX Programming Certified
Health Solutions: Healthy Lifestyle Coaching
We are proud to support the #HardWodder Ethos here at CrossFit North Phoenix
We value community, consistency, and contribution above all else. Let us know what your goals are and we will do our best to help you attain them. Come in with the understanding that your best days in the box happen first in your head. Once you conquer your own fear and doubt, the rest is easy.
If you'd like to know more or ask a specific question, don't be shy… just click here and send us a message!