Let's Talk Trainers
Empathetic And Energetic CrossFit Trainers Make The Difference

Meet Tammi!
Tammi comes to us from the great state of Iowa. The heartland is where she started her love affair with fitness as an athlete in 2013 after a long hiatus. When she started her journey, she could never have imagined that is where it would lead. She smoked heavily, was extremely un-fit, and wasn't even sure that Crossfit was for her. She shares that back then she couldn't do a single pull-up, push-up, or run 200 meters without having to stop.
She started small, coming 3 days a week at first. But by the end of her first year she was attending class 6 days a week. It's safe to say she was hooked. Not only was she getting stronger, faster and fitter, she was getting mentally tougher and began to look at life in a different way as she developed a new mindset. She took on more challenges, and was less afraid to do new things. She got comfortable being uncomfortable. She adopted a " do hard shit " mentality that translated into every area of her life.
Her journey came full circle in the fall of 2018 when she merged her love of Crossfit with her desire to help others by attending the CF-L1 Trainer Course. Soon after, she was shadowing other coaches, gaining knowledge and confidence, and began coaching her own classes.
Now, whether she is in her role as a Life Coach, working out alongside fellow athletes, or "aggressively encouraging" members of her classes one thing is certain: she inspires people to embrace their fitness journey. She has never forgotten what it's like to be new, unsure, and apprehensive and she has a knack for making people feel welcome and at ease. She is genuinely ridiculously passionate about helping people discover a version of themselves they didn't know existed!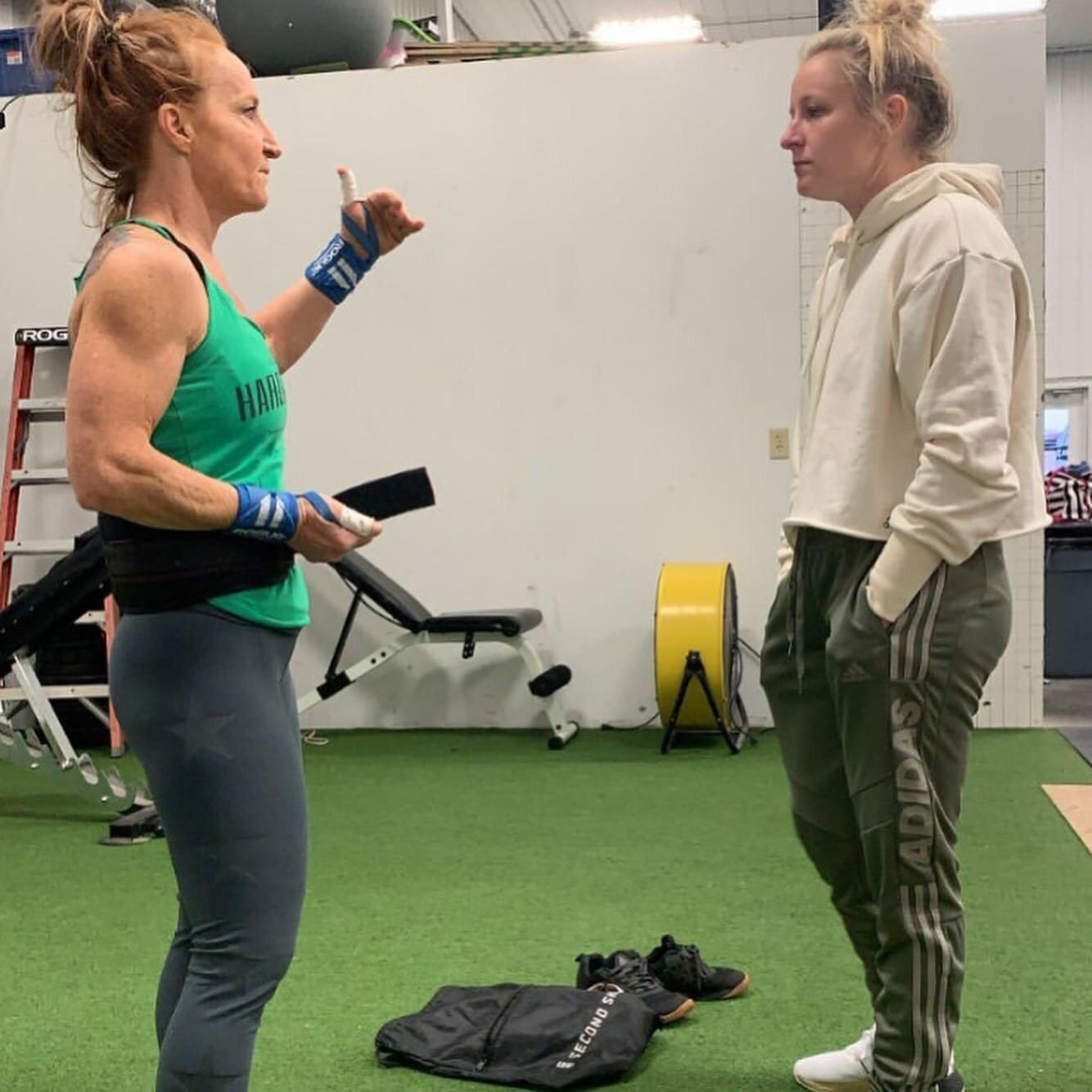 Certifications / Qualifications
Burgener Weightlifting Level 1 Trainer
ISSA Certified Personal Trainer
CrossFit Level 1 Trainer
CrossFit Dumbbells Certificate
CrossFit Lesson Planning Certificate
CrossFit Programming Certificate
CrossFit Scaling Certificate
CrossFit Spot The Flaw Certificate
Life Coach Since 2016
We are proud to support the #HardWodder Ethos here at CrossFit North Phoenix
We value community, consistency, and contribution above all else. Let us know what your goals are and we will do our best to help you attain them. Come in with the understanding that your best days in the box happen first in your head. Once you conquer your own fear and doubt, the rest is easy.
If you'd like to know more or ask a specific question, don't be shy… just click here and send us a message!