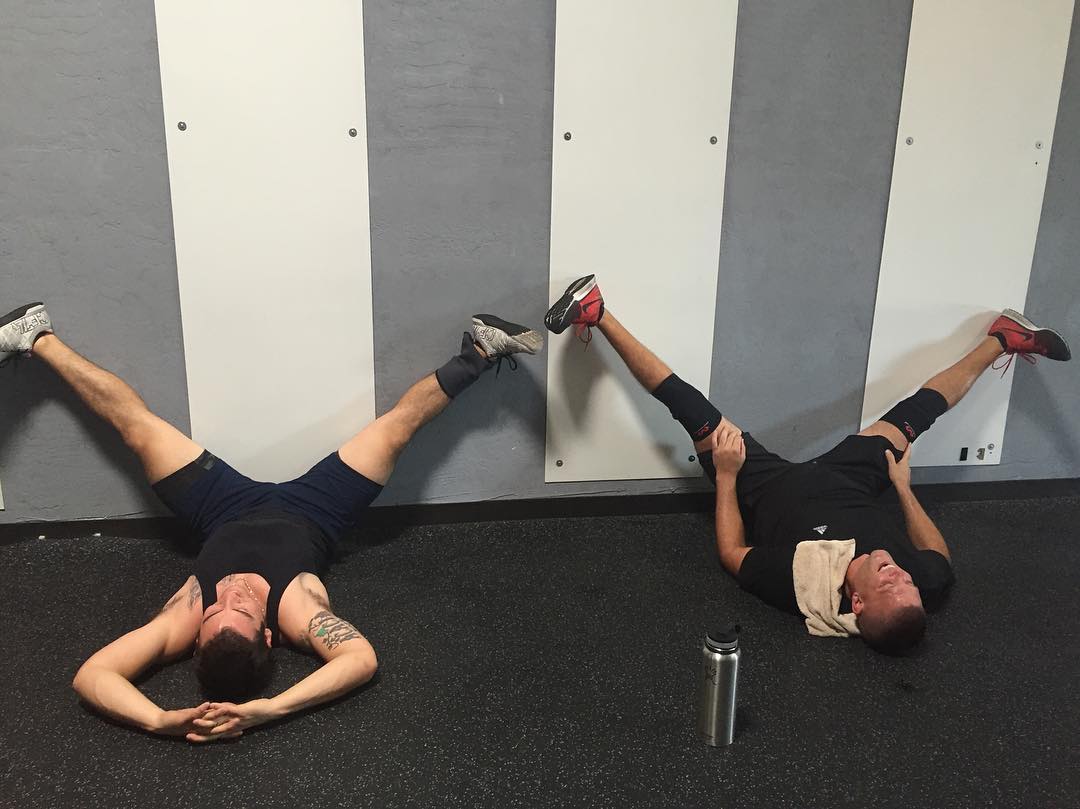 This is Anthony and Skeeter, they are hitting a little #mobility after the #wod. You should be more like Anthony and Skeeter. Seriously though guys, active recovery and mobility are just as important as the workouts we do, so use your Sundays wisely!
Learn more at http://crossfitnorthphoenix.net
#hardwodder #crossfit #cnp #crossfitnorthphoenix
Photo taken at: CrossFit North Phoenix
Learn more about fitness at crossFitnorthphoenix.net
---
Join the
Fitness Community
at
CrossFit North Phoenix
!
It doesn't matter your skill level or athletic history, we can bring you in, meet you where you are and help you attain the goals you've set for yourself. CrossFit North Phoenix is located inside
HardWodder One
in the Deer Valley community of North Phoenix
For More Information Contact:
Jason Archer
P |
480.442.0433
E | info@crossfitnorthphoenix.net
W |
crossfitnorthphoenix.net