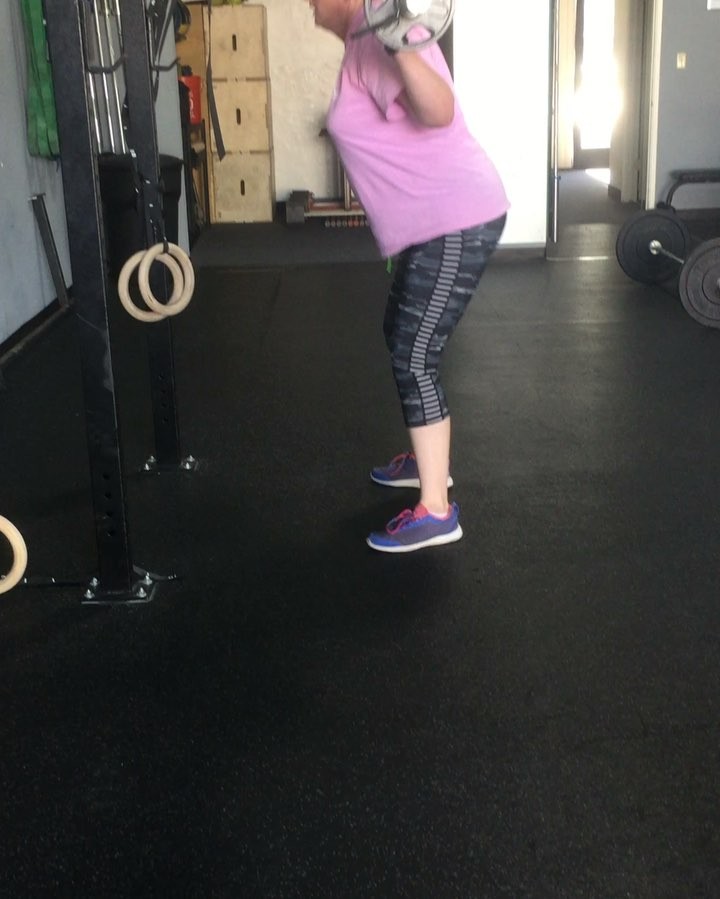 Learning all the moves is part of the fun. Betty started facing the wall, then moved onto goblet squats and felt confident enough to get under the trainer bar today. Little by little, one step at a time she's making huge progress and so can you!
Learn more at: Crossfitnorthphoenix.net
#hardwodder #crossfit #cnp #crossfitnorthphoenix
Photo taken at: CrossFit North Phoenix
Learn more about fitness at crossFitnorthphoenix.net
---
Join the
Fitness Community
at
CrossFit North Phoenix
!
It doesn't matter your skill level or athletic history, we can bring you in, meet you where you are and help you attain the goals you've set for yourself. CrossFit North Phoenix is located inside
HardWodder One
in the Deer Valley community of North Phoenix
For More Information Contact:
Jason Archer
P |
480.442.0433
E | info@crossfitnorthphoenix.net
W |
crossfitnorthphoenix.net